IR Infra Red Survens
Our company performs thermal imaging tests of electrical installations - switching stations, contact protection, cables, transformers, motors
We work with FLIR cameras - it is a leading company in the production of this type of equipment.
.
WHY IS IT WORTH IT?
We reduce the risk of fire
Minimizing unplanned downtime during plant commissioning
Optimization of the operation of a given switchgear or system
High detectability of possible malfunctions
Quick overload diagnostics in the electrical installation
In the land industry in buildings it is possible to detect leaks in the roof of windows where the appearance of mould or fungi can occur. Thanks to the camera we can also locate the leakage of water.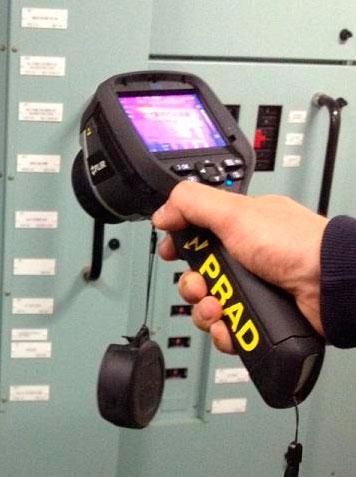 Thermovision tests of electrical switchboards, contacts, transformers, cable routes and other electrical devices are performed not only in Gdańsk, but also in Poland and abroad.