Secondary steel work
The Prąd company provides services related to locksmith's work on the maritime and land markets.

We carry out repair works related to the reconstruction of buildings, maintenance works, as well as comprehensive locksmith's work for the given electrical, ventilation or hydraulic system. We perform works according to our own or client's design.

Our works consist of:
installation of cable trays and trays as well as individual approaches
construction of foundations for switch cabinets
construction of cable crossings
prefabrication of individual elements
MIG rights, TIG rights
Locksmith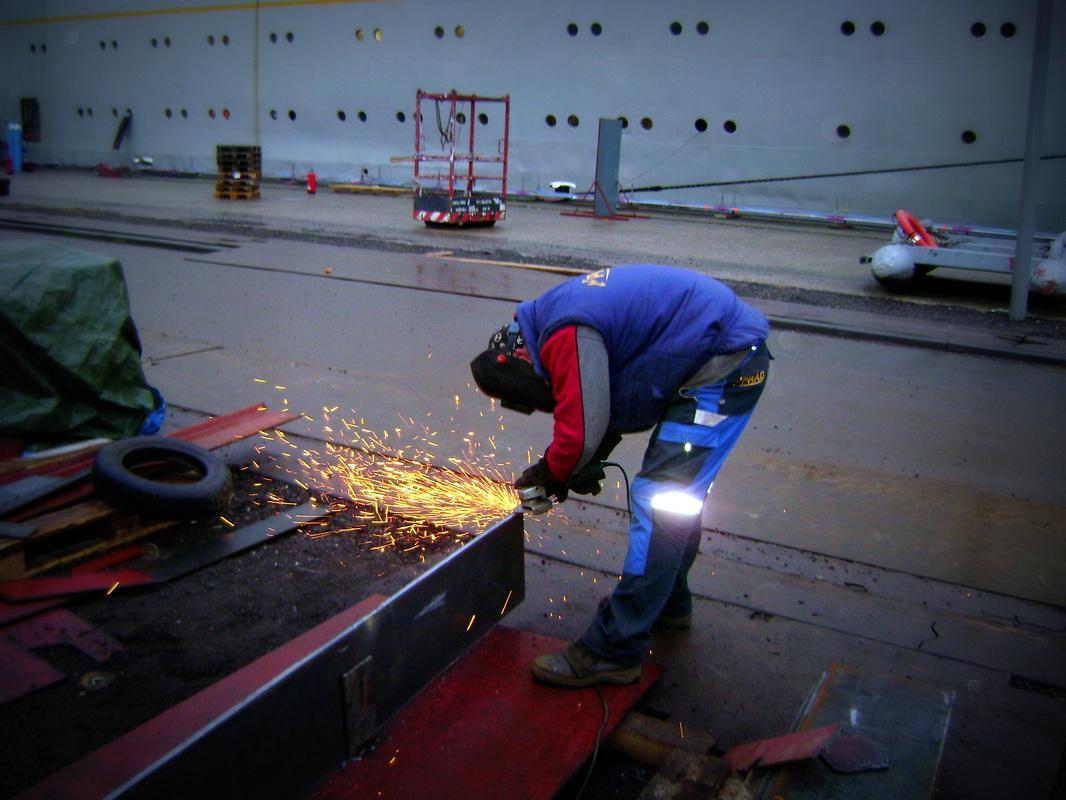 We specialize in prefabrication of various types of steel and wooden elements. Our own workshop allows for a trouble-free and timely execution of a given construction.
Cooperation with wholesalers of steel and wood provides us with competitive prices of all kinds of materials. All prefabricated elements are made in accordance with current standards (both marine and land), and have the necessary material certificates.
Additionally, we have the possibility of sandblasting, powder painting of the made elements and we provide our own transport.
Marine and Land Prefabrication
Fuel and lubricating oil pipelines:
Cable glands
cable trays and individual approaches
Foundations of control cabinets
promenades
flaps, covers
staircases
walls
landings
Complex electrical locksmith
plasma cutting, turning
powder coating